FOOD MENUS
Please note: Some dishes may change from day to day depending on seasonal availability of produce.
Please advise us of any dietary needs or allergies.
DRINKS LISTS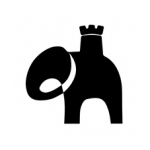 White

500ml
175ml
125ml
Bottle
Gran Megaillo Blanco, Spain
£10.50
£3.75
£2.75
£14.95
A crisp and fresh zesty white from Galicia made from the Spanish grape Airen.
La Bastille Ugni Blanc/Colombard, France
£11.50
£4.15
£2.95
£15.95
Fruity, smooth white wine, well balanced with crisp lemon notes
Vina San Esteban Sauvignon Blanc, Chile
£11.75
£4.25
£3.35
£16.75
Crisp and dry on the palate with notes of fresh lemon and gooseberry
Domaine de Bergon, Chardonnay, France
£12.25
£4.95
£3.10
£18.75
A clean and well balanced un-oaked chardonnay with notes of pineapple and a mineral finish
Hect and Bannier Picpoul/Rousanne, France
£15.00
£5.50
£3.85
£22.50
A stunning Languedoc blend with flavours of pear sand peach with lively citrus fruits
Spinalba Sauvignon/Trebbiano, Italy
£22.00
Medium bodied with crisp minerality and aromatic floral notes
As Laxas Albarino, Spain
£24.00
Rich and deep with juicy melon, mineral and honey flavours and a long, smoky finish

Rosé

500ml
175ml
125ml
Bottle
Abilius Rose, Ourense Spain
£11.00
£3.95
£2.95
£15.45
A well balanced fruit driven rose with bright notes of strawberry and raspberry
Olivades Rose, Languedoc France
£11.95
£4.45
£3.15
£18.00
Stunning Southern French rose with crisp red fruits and a drying finish on the palate

Red

500ml
175ml
125ml
Bottle
Gran Megaillo Tinto, Spain
£10.50
£3.75
£2.75
£14.95
A soft easy drinking fruity red. A blend of Tempranillo and Garnacha
La Bastille Carignan Merlot, France
£11.50
£4.15
£2.95
£15.95
Deliciously smooth red berry fruits dominate. Soft, velvety and mouth filling.
VSE Cabernet Sauvignon, Chile
£11.75
£4.25
£3.25
£16.75
A juicy fruit driven wine lots of blackcurrants, dark fruit and subtle spice resulting in a long lingering finish.
Reserve de l'Abbe Cotes du Rhone, France
£12.45
£4.75
£3.35
£18.75
A delicious Rhone full of rich dark flavours mixed with spice and chocolate notes.
Aradon Tinto Rioja, Spain
£13.45
£4.95
£3.45
£19.25
Full-bodied, elegant and round with delicious red fruits and a soft silky texture.
Montepulciano Burbero, Italy
£21.00
A classic Montepulciano with bright cherry and red plum flavours.
La Croix de Grezard Lussac, Saint-Emilion, France
£24.00
A superb, stunning value Bordeaux with subtle dark fruit notes along with hints of cedar and a soft finish.

Sparkling

125ml
Bottle
Special Cuvee, Prosecco, Veneto, Italy
£5.00
£25.00
A light crisp Prosecco with floral tones and delicate bubbles making an ideal easy drinking Prosecco.
Haton Champagne, NV, France
£45.00
A classic Champagne from a small independent grower great for any celebration.